Washing, vacuuming, sweeping, cleaning bathrooms and that doing never-ending basket of laundry are tasks most of us have on our weekly cleaning routine.
There are some chores, however, that you should steer clear of, and bring in the professionals.
These are our four recommendations.
Why Choose Professional Cleaning Over DIY
Thanks to DIY television shows and a constant stream of how-to tutorials on the internet, many of us consider ourselves savvy enough to deal with any chore challenge our home throws at us.
Certain chores, however, really are better left to a professional. Here are some of the reasons why.
Safety:

Some jobs can be dangerous and without proper training, knowledge, or equipment, there may be repercussions for your or other people's health.

Inexperience:

Tradespeople work and learn their profession for months and even years, continually honing their skills to align with their industry's standards. Put bluntly, a professional has amassed experience you don't have.

Equipment:

Sure, you can hire equipment but is it the equipment you need? And do you know how to use it correctly? A professional will have the industry-standard equipment required and will have the skills and expertise to operate it effectively.

Peace of Mind:

You may get it done eventually but has it been done the right way? Or could you be dealing with a bigger problem in the future? Hiring a reputable professional will give you the peace of mind that a job has been done right. Just make sure you do your research first before picking your professional by checking out their independent online reviews.
While of course there is nothing wrong with learning a new skill, think of the time saved and potential stress avoided by hiring an expert.
4 House Cleaning Tasks You Should Leave to The Professionals
You're more than capable of tackling most tasks around the home but some may need a little more of an expert touch.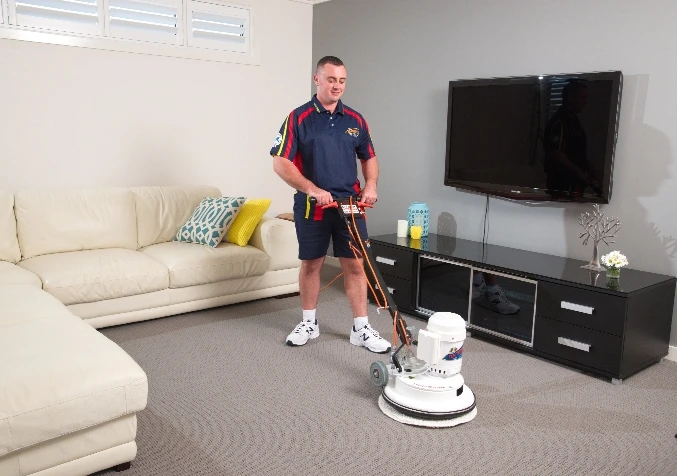 1. Carpet cleaning
You should be vacuuming your carpets weekly. While this is great for overall maintenance, carpets should be getting a professional clean once a year.
This is particularly important if you have pets, young children, or someone with asthma or allergies at home.
There has been a trend in recent years in people hiring equipment and doing carpet deep cleaning themselves, which can be problematic. In fact. companies like Electrodry are often called in to rectify issues from DIY deep carpet cleans.
Risks of DIY carpet cleaning
Poor outcome: A rented carpet cleaning machine is likely to be more compact and without the power that professional-grade equipment has, meaning a DIY job likely won't pack the punch that an expert one does.

Carpet saturation: When deep cleaning, water is pumped into your carpet fibres which can achieve an effective cleaning result. However, this water needs to be properly extracted otherwise your carpet could be damaged. The moisture left behind could cause odour, shrinking and the ideal conditions for mould to grow.

Easily soiled: Not using the right amount of detergent or leaving it behind could mean the chemicals are residually on your carpet, easily attracting dirt, grime, and stains in the future.

Damaged carpets: Overly damp carpet could also cause your carpet to peel from its backing (delamination) if the job has not been professionally done.
A professional carpet cleaner has the expertise, tools, and cleaning solutions to do the job properly. A reputable carpet cleaning company should also offer a guarantee that they will return if you aren't satisfied with the job.
2. Working on the roof and gutters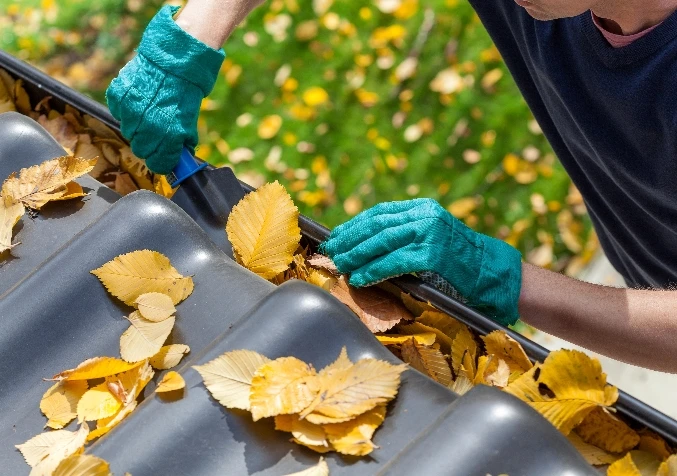 When objects such as leaves and sticks get stuck in your gutters, it makes it difficult for water to effectively flow through. This in turn may cause leaks or water damage to your home.
You should be cleaning your gutters at least once a year and depending on your home, will require a ladder and a lot of patience.
A professional will have the equipment and the know-how to safely make sure that water is flowing where it should be. It is a timely and at times, icky job – get it done properly and efficiently by a professional in the business.
Any work on the roof should also be undertaken by a professional. If you suspect any leaks or roof damage, an expert will know what they're looking for and most important of all, have the proper safety equipment.
3. Mould cleaning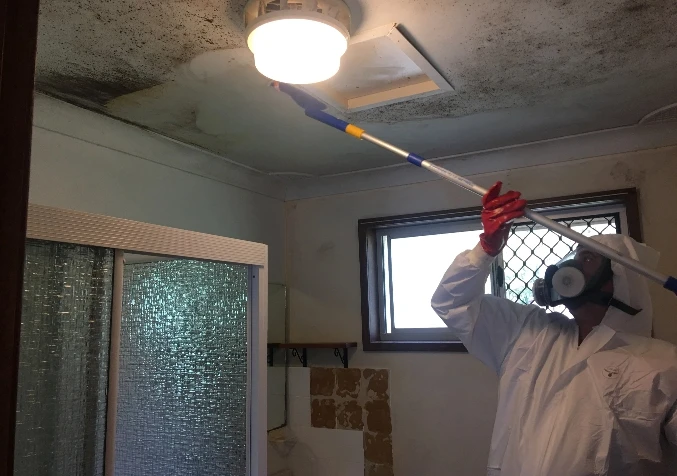 Mould remediation is not a general cleaning task; it requires specialised solutions and professional know-how, particularly if it's a severe infestation.
If you see smaller mould contamination, you can treat it yourself with this mould cleaning method, but larger infestations need to be treated by a professional – here's why.
Why you shouldn't treat mould yourself
Not all mould is visible. The mould you can see on your wall is often just the tip of the iceberg; there's usually a much larger mould membrane growing underneath. A professional will be able to detect where the mould is in your home.

Wrong cleaning solutions. You shouldn't attack mould with just detergent or bleach – bleach will only discolour the mould; it won't treat the actual issue. A mould professional will utilise an antimicrobial solution to treat visible and hidden mould.

You've missed the spores. Mould spurts out spores into the air and when inhaled, could cause a range of health issues and contaminate your home's inside air. A professional should have specialised misting equipment to neutralise these harmful spores.

Safety. By using the right personal protective equipment (PPE), experts can prevent contact with spores.
A professional can also provide advice on what could be causing the mould issue in the first place. This needs to be rectified, otherwise, the mould will return. You may need to consult a building inspector to assess your property.
4. Floor sanding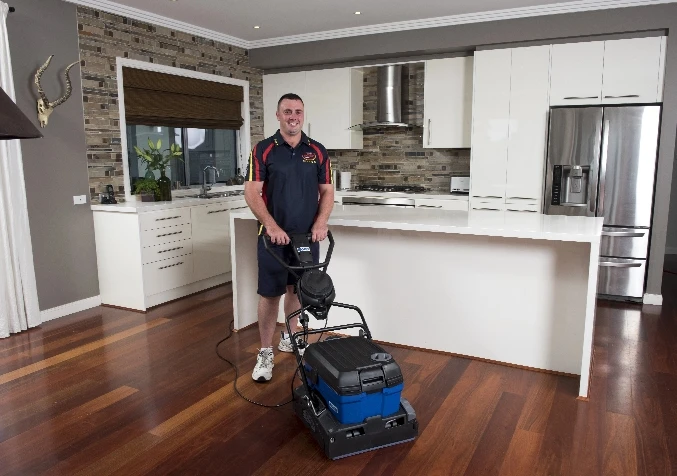 Freshly sanded and polished floors can immediately brighten the overall look of any home. But it's one job best left to the professionals – botching this task could be one very expensive disaster. These are just some of the reasons why.
If you're in a pinch, just google Electrodry and the name of whatever it is you're trying to remove, and your treatment advice will come to the rescue.
Why you should have your wood floors sanded by professionals
It's timely. Planning on sanding your floors, particularly by hand, can be an arduous task if you aren't sure what you're doing. It could also mean an uneven finish.

Sandpaper. A professional sanding technician will know the right sanding disc grades used for the best possible result.

Poor quality products. A qualified technician will have high-quality equipment and polishing products will ensure you're getting the very best.

Mess and Safety. Sanding can get messy. There is usually a great deal of dust, which can be hazardous if not managed properly.
It should go without saying, but tackling this job yourself, particularly with complex equipment you aren't trained to use, could badly damage your floors.
Why should you hire a professional cleaner?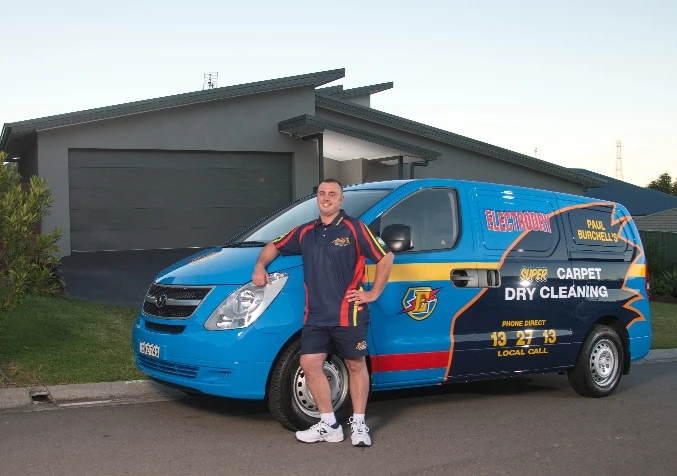 The tasks above are a little more complex, but have you ever considered hiring a house cleaner to help out with your general cleaning routine? There are five questions to ask yourself before hiring a housekeeper but as a general rule, here are some things to think about:
Pricing. Ensure there is total transparency about what you're getting for your dollars. Many companies offer a 'regular' service, which generally includes bathroom, kitchen, floors and dusting.

Privacy. Are you comfortable with someone being in your home around your things? Be mindful of what you should be packing away before the cleaner arrives. Whichever company you choose should be registered and have done background checks on their employees.

What Do You Need Cleaned? If the regular clean isn't sufficient, discuss with your potential housekeeper what you need done. We recommend being at home during the first clean, to help provide some guidance around this.