Your floors can be a centrepiece of your home. But they can also be an eyesore.
And with so many flooring options now available, it can be difficult to ensure your floors are in pristine condition.
Our comprehensive guide below will show you how to keep your floors looking fine.
Carpets
There is nothing as comforting as a soft, lustrous carpet underfoot. But in the day-to-day busyness and messiness of life, your carpet may not be in the condition you'd like it to be.
We've been carpet cleaning for more than four decades, so we have a lot of knowledge about carpets and how to keep them looking pristine.
Why is it important to keep your carpet clean?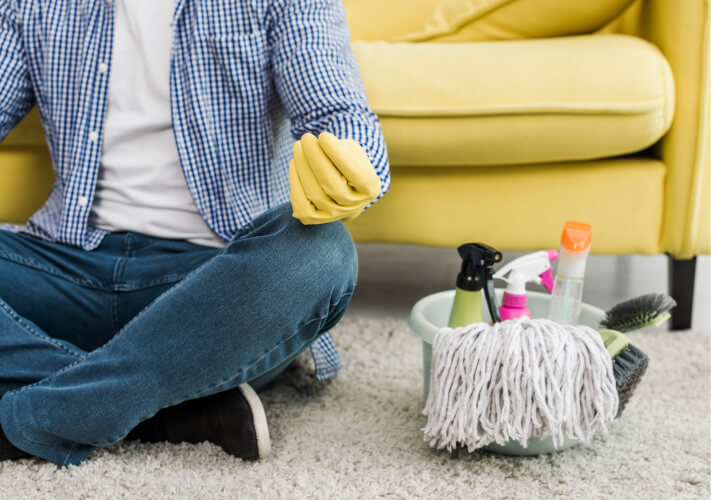 First things, first.
Sure, it's comfortable underfoot, but carpet plays a very important role in your home. Carpet fibres help to absorb and filter common air pollutants, which can help to improve air quality.
Clean carpets can trap more pollutants, so regularly maintaining your carpet is necessary. Keeping the carpet clean can also ensure your carpet lasts longer, as dirt can wear away at carpet fibres over time.
According to Carpet One, wool carpet is great for allergy and asthma sufferers thanks to its hypoallergenic properties. Wool carpet lacks moisture, making it tough for mould to thrive and dust mites to survive.
Nylon fibre carpet is the next best choice. These carpets are a touch more affordable but can also provide resistance to dirt, mildew and moisture.
You should aim for low-pile nylon carpets if someone at home has allergies because it is super easy to keep this carpet clean.
Expert Tips for Keeping Your Carpets Clean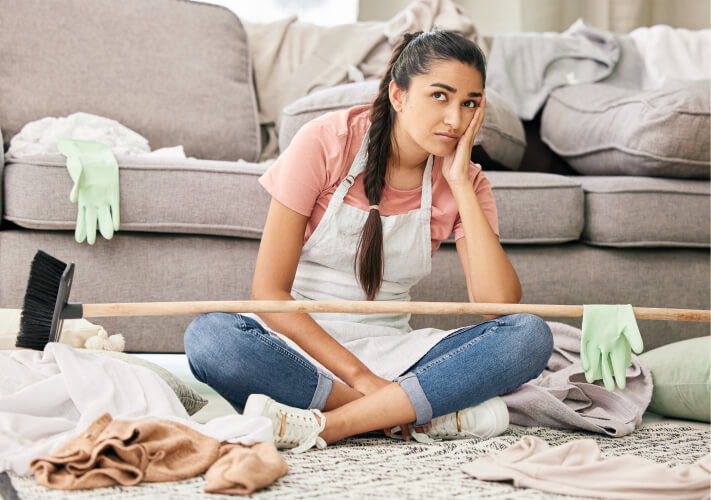 There are many things you can do to keep your carpet in pristine condition and as healthy as possible.
Shoe-Free Zone: You shouldn't wear shoes inside, or bare feet for that matter! Shoes bring in all kinds of dirt and debris,  which can damage your carpet and also harbour bacteria. Similarly, bare feet can transfer body oils to the carpet fibres, making it easier for dirt and grime to adhere. It's best to wear socks or house slippers instead.

Socks or house slippers are best.


Vacuum Once a Week: For the cleanest carpet possible, vacuum weekly with a 50% overlap on each vacuum pass. It's also important to vacuum vertically and horizontally to loosen and lift the dirt from each side of the carpet fibres.
Optimize Vacuuming Technique: Vacuum carpet fibres in both directions, making sure that you include corners and edges as well.
Consider HEPA Filter: We recommend a vacuum with a HEPA (Higher Efficiency Particulate Air) Filter. These are becoming more affordable and do a fantastic job of vacuuming up the smallest dust particles from carpet fibres, a win for any asthma or allergy sufferer.
Use Rugs in High-Traffic Areas: Purchase a rug or rugs for high-traffic areas; remember, you need a rug cleaner as well.
Handle Stains Promptly and Carefully: Be smart about stain removal and be a great spot cleaner. A stain doesn't have to mean curtains for your carpets. You should clean spills immediately after they occur and avoid rubbing the carpet when you're cleaning the spill, as this can make it worse. Check out our stain removal blogs, which include carpet stain remover ideas for a variety of spills.
Professional Carpet Cleaning: Professional carpet cleaning will preserve your carpet's appearance but also enhance the overall beauty of your home. A qualified carpet cleaner has the expertise and products to make your carpet as clean and healthy as it can be while giving you the peace of mind that the job has been done right.
By implementing these carpet maintenance tips, you can preserve the pristine condition of your carpet and create a healthier living environment for you and your family.
Tiled floors sure have come a long way in recent years. Every style has its benefits. Whether you choose something durable like porcelain or ceramic or stunning natural stone such as marble, keeping your tiles and grout clean is extremely important to ensure longevity and that your tiled floors are always looking their best.
Our team has been treating tiles for decades, so we know a thing or two about the best way to clean grout and tiles.
Effective Tips for Cleaning Tiles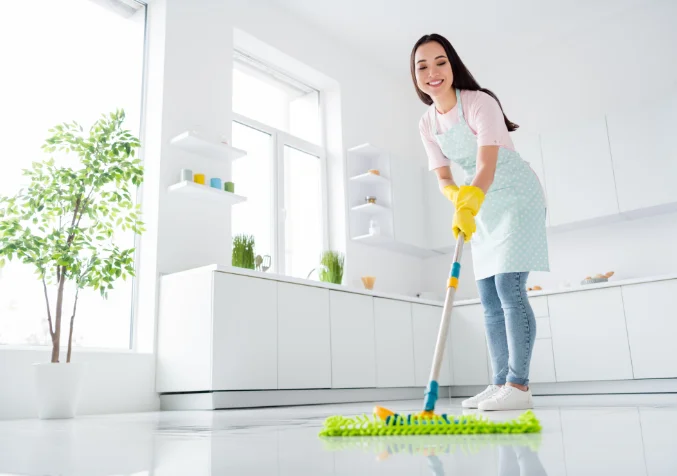 Prioritize Sweeping: To begin, you should always sweep before you mop your tiles. If you don't, you could turn dirt into sludge once you mop water across the tile. Worse still, any dirt or debris not swept up could scratch your tiles.
Pay Attention to Corners: Make sure you're getting the corners, too, while tile cleaning. A microfibre cloth is fantastic for this job.
Replace Old Mops: If you're using an older mop, it may be time to replace it. A dirty mop makes for remarkably ineffectual cleaning. Rinse your mop before you put it back in the cupboard after cleaning.
Avoid Excessive Water: Don't use too much water while cleaning, either. This can make your tiles and grout even dirtier over time. This is why.
Grout is highly porous, so when you use too much water, the grout soaks up the dirty water. This causes grout lines to look dark, highly susceptible to bacteria and tough to clean.
Choose a Neutral pH Tile Cleaner: To mop, combine a tile floor cleaner that is neutral in pH (close to 7) with warm water – you need a neutral cleaner because strong alkaline cleaning products could damage grout over time.
Damp Mop Technique: Your mop should be damp, and you need to mop in a gentle and even motion to reach every section of the floor.
Consider Spray Mops: We also recommend the use of spray mops, for efficient distribution of a tile and grout cleaner.
By following these tips, you can effectively clean your tiles, ensuring they remain in good condition while keeping your grout lines free from dirt and bacteria.
Why does grout get so dirty?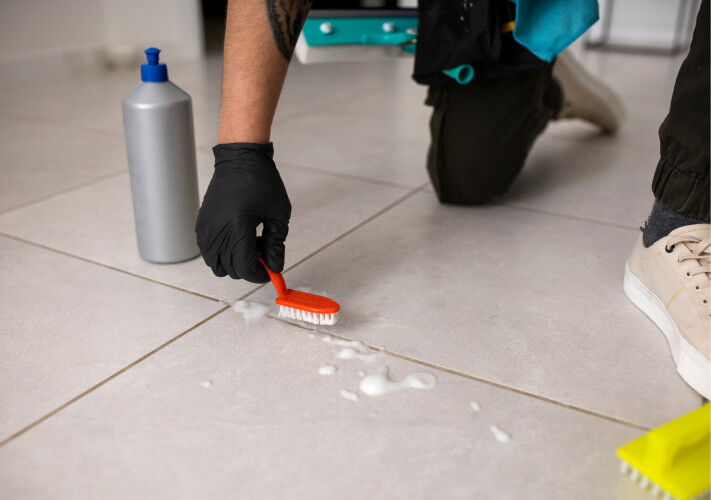 No matter how many times you mop the floor, grout can still look dark and grimy.
Grout is highly porous. It needs to be to protect your tiles. However, the flip side to this is that your grout will soak up the water you use when cleaning, the moisture your hot shower creates and any spills you haven't cleaned properly.
It is very important to protect your grout. They hold your tiles' structure, but when water and grime are absorbed over time, they can harbour bacteria and potentially affect how well the grout is working.
Here's what you can do to clean your grout effectively. For the best grout cleaner:
Mix a paste of baking soda and water (3:1) and apply to the grout lines with your finger (using gloves).
Leave for at least 30 minutes.
Scrub with an old toothbrush and wipe clean.
You could also wipe a small amount of white vinegar along them. Note: you should use this method sparingly as regularly using vinegar as a grout cleaner on your grout lines may wear down the grout. Lightly rinse or mop the affected area well, especially if it's shower grout.
Vinegar may damage natural stone tiles, so you should only use this method for ceramic and porcelain tiles. 
Hardwood floors can look amazing with the right care.
Your wood floor will benefit greatly from great maintenance, enhancing their look and keeping them protected for years to come.
Effective Cleaning Tips for Hardwood Floors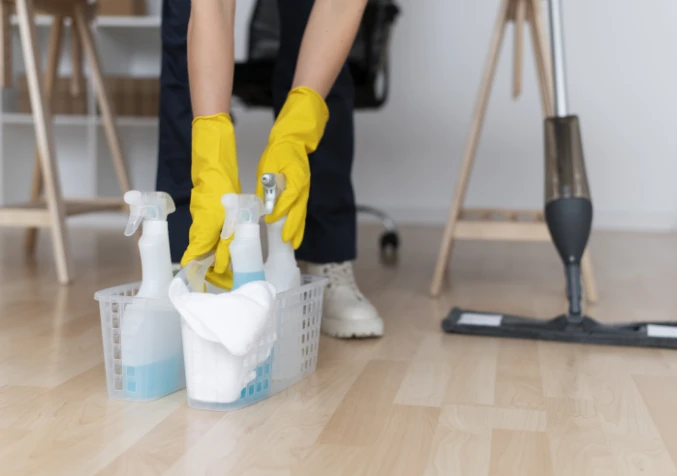 Opt for a Spray Mop: While cleaning, use a spray mop instead of a mop and bucket. Your floors should be dry about one minute after mopping your wooden floorboards, and a spray mop gives you much better control over how much water is going onto your floor. 
Invest in a Quality Spray Mop: You should be able to pick up a good quality spray mop for under $50, or you can purchase a Bona Hard Floor Care Kit® from our online store, which includes a mop, cleaning pads and concentrated wood floor cleaner that will last for up to 12 months.
Choose the Right Cleaning Products: When looking for cleaning products, you need to check the label and do your research on the best and safest cleaning products to use on your type of wood floor, whether it's Brazilian cherry, oak, spotted gum, or Tasman oak. As a general rule, you should be using a neutral floor cleaner.
Avoid Acidic Cleaners: Avoid acidic cleaners, which can wear down floor coatings over time and use minimal cleaning product cleaner you're using, too. More cleaning product doesn't necessarily mean a cleaner floor and could create a waxy residue over time.
Regular Sweeping: You should be sweeping regularly and keeping an eye out for debris that needs to be picked up promptly. Grit and debris left on or walked into a wood floor can abrade the floor's coating, causing your floors to wear quicker or, worse still, create scratches.
Swiftly Clean Spills: Clean up any spills quickly with a spray mop, as some types of liquids can cause permanent marks if left on the floor for a long time.
By following these tips, you can effectively clean your hardwood floors, keeping them in excellent condition and prolonging their lifespan.
How To Protect Timber Floors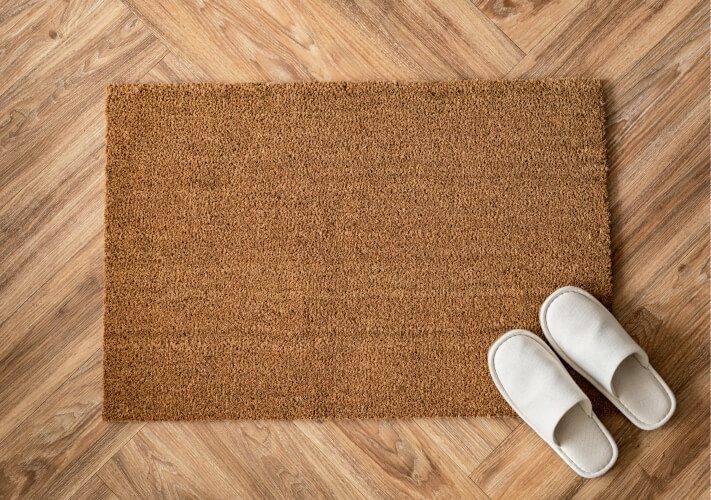 Invest in Doormats and Rugs: An abrasive doormat at the entry to your home ensures that grit isn't dragged inside (and across your timber), while a good quality rug, particularly in high-traffic areas, will add further protection. Just remember to use a rug protector, as some rug bases may have a rough surface, which may slightly damage your flooring.
Utilize Felt Pads: Purchase some felt pads from a hardware store and place them on the bottom of your furniture so that your floors aren't damaged when moving furniture across the timber.
Care for Pet Nails: Have a pet? If it's an inside one, keep on top of their nail care to avoid damage caused when they run across the floor.
By implementing these floor protection measures, you can safeguard your timber floors from potential harm, maintain their appearance, and prolong their lifespan.
Avoiding Hazards to Keep Your Wood Floors Damage-Free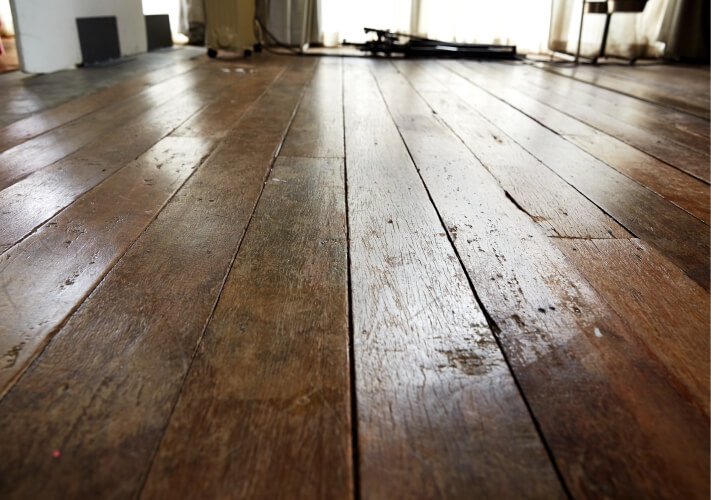 There are a few things you should steer clear of when you're determined to protect your hardwood.
Be Mindful of Your Equipment: We recommend against hard-head vacuum cleaners as they can cause small scratches.
Steam Mop Caution: You also need to avoid using a steam mop on unsealed floors, as they can cause whitening or a cloudy finish. However, even on sealed floors, moisture from a steam mop could still cause damage.
Choose the Right Cleaning Product: Use an appropriate cleaning product, such as a neutral pH wood floor cleaner or a product that is recommended by the finish manufacturer or by floor cleaning experts like Electrodry. Use minimal water on your floors, as too much can cause wood to swell.
Protect Your Floors from Furniture: Don't drag or slide furniture to avoid scuffing the floor. Protective felt pads can help.
Care for Your Pets: Make sure that your fur baby's nails are trimmed, and put rugs down where you can.
Manage Sunlight Exposure: Have a bit of a think about how much direct sunlight is shining onto your floor. It could contribute to possible cupping of boards, which is when the board edges are higher than the middle of the board as well as discolouration. Curtains or blinds filter the sunlight. It can also help to move furniture or rugs around.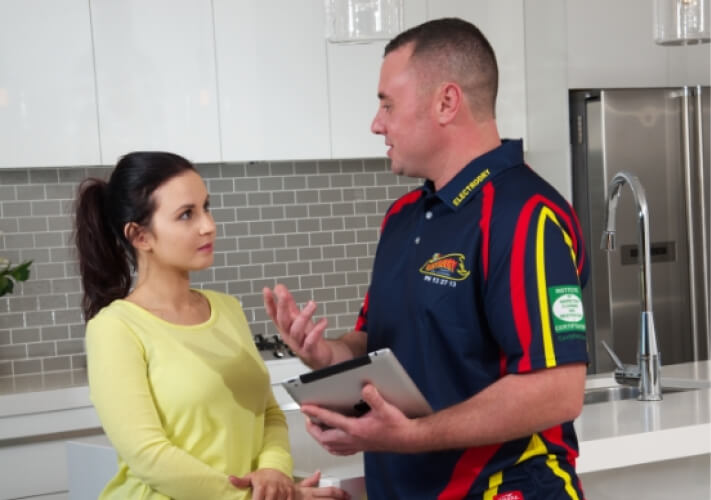 Do you want the peace of mind of knowing that your floors have been treated by highly trained professionals?
Electrodry is a proud member of the Australasian Timber Flooring Association (ATFA), the peak body for timber floors and the timber flooring industry throughout Australia and New Zealand.
We offer a range of timber services, designed to ensure your timber is in top-notch condition.
Timber Refresh – Give your floors a spruce up with a restore, to deep clean and remove dirt, grime and cleaning product residue. It can also remove small scratches and minimise larger scratches.
Timber Restore – Electrodry's timber restore service removes small to medium scratches and recoats damaged areas. This is a 1-day service, which includes a deep clean and your choice of gloss finish.
Floor Sanding – This sanding process removes less wood than traditional sanding and is able to effectively sand out most damage for a brand-new look. Our dust-capturing system ensures minimal mess.