Selling a home is a stressful experience, and we all want to get the best possible price we can. 
When selling a home, one of the biggest challenges is deciding where to put your time and money to get the best "bang for your buck" come sale time.  
We recently consulted a local real estate expert, Stephanie Jordan, to gain a glimpse of her real-world insight on the subject. 
5 Cost Effective Ways to Maximise The Re-Sale Value of Your Home
Sharing some insights from 10 years' experience selling homes, Stephanie's big takeaway is that First Impressions Count. Here are her 5 top tips for maximising the sale price of your home. 
1. Street Appeal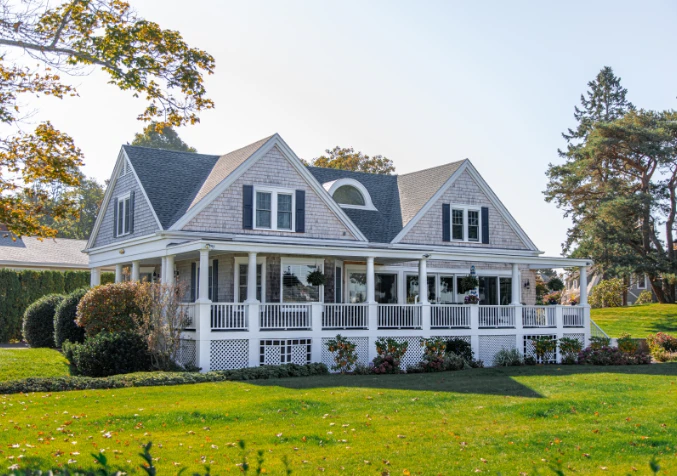 It's the first thing people will see when they wander up your driveway on the open home day. 
First impressions count, so this is an area where you'll get the best bang for your buck as you prep your home for sale. These are a couple of things you can do. 
How You Can Improve Your Home's Curb Appeal
Invest in new mulch or some simple plants for the front yard. Fresh mulch always helps a garden to pop. Likewise, plants with colour.

 

If your letterbox is looking a little worse for wear, you can pick up a new one at your local hardware store.

 

You don't necessarily have to buy a new front door, but a fresh coat of paint can make a huge difference.

 

Paint the fence! We sold our home last year, and one of the jobs before selling was to paint the white picket fence. It was a bit of work, but it made a real difference!

 
Consider adding items like driveway or pathway lights. People may drive past the house at dusk or in the evening as they scout for a new home, and this is when lights for the path or driveway come into their own. 

 

Ensure your lawn is mowed and hedges trimmed.
2. Pressure Wash or Paint the Exterior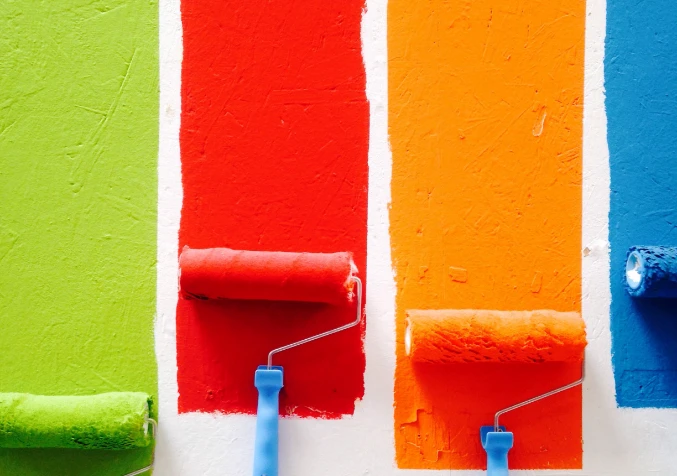 If you've got some extra time to prepare your home for sale, a fresh coat of paint can do wonders. If you've got time to do the job yourself, then you'll get a great return on your painting investment. At the very least, fix any areas where the paint may be peeling. 
Keep the colours light or neutral, as this will appeal to the majority of buyers, and lighter colours tend to make a home look bigger.  
If a repaint isn't required, pressure wash the walls and eves. You'll be shocked by the amount of dirt you're likely to remove.  
3. Flooring
For many buyers, an updated, clean and stylish floor is important. Have your floors professionally cleaned, and if they are particularly dated or damaged, consider a replacement. 
If your floor is particularly beaten up or damaged, the best option may be to install a floating floor. One of the best options is Vinyl Wood Planks (otherwise referred to as Luxury Vinyl Tiles.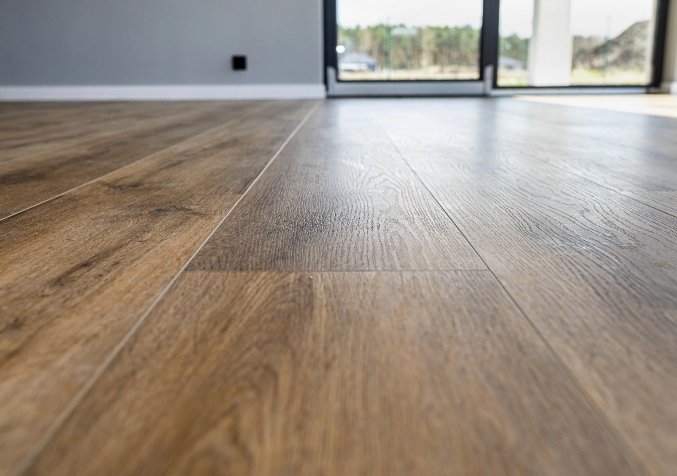 They're relatively inexpensive, come in a range of colours, and better quality planks look very similar to real wood. We love the fact that vinyl planks are softer than timber and help absorb noise. On the other hand, we suggest you avoid cheap laminate flooring, as this can actually detract from the value of your home.
4. Kitchen and Bathroom Upgrades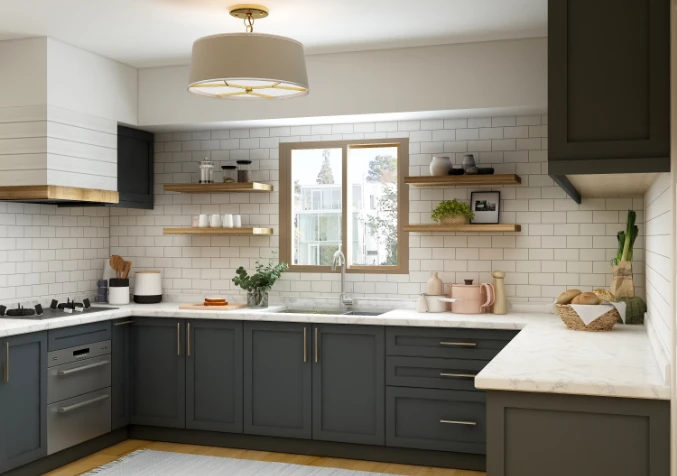 You don't need to put in an entirely new kitchen or bathroom. Just think about how you can update these spaces. Our experts' top tips for updating your bathroom and kitchen are: 
Replace handles
Even if your kitchen and bathroom have seen better days, replacing the handles is a very cheap way of giving the area a facelift.
New Tapware
A fancy bathroom or kitchen tap can really dress up the area. This is one opportunity to have some fun and achieve some real bang for your buck.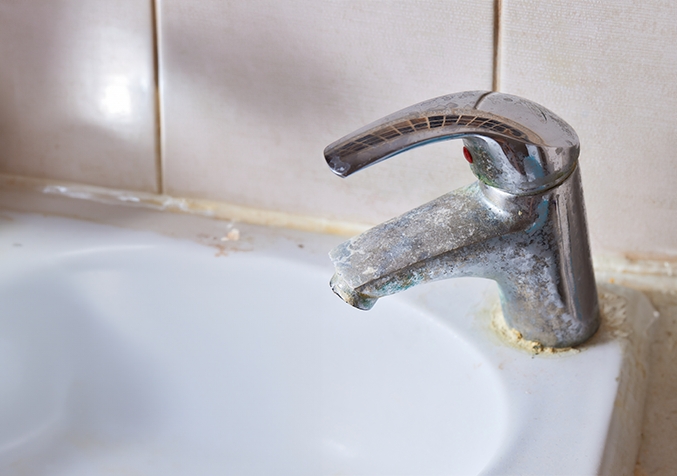 This is a big one, and you'll probably need an expert. Grout is absorbent, and over the years, it sucks up a combination of dirt, grease, grime and the residue from cleaning products used to mop the floor. 
If your grout looks dark and grungy, we suggest having your tiles and grout professionally cleaned to lighten up the rooms and complete the facelift.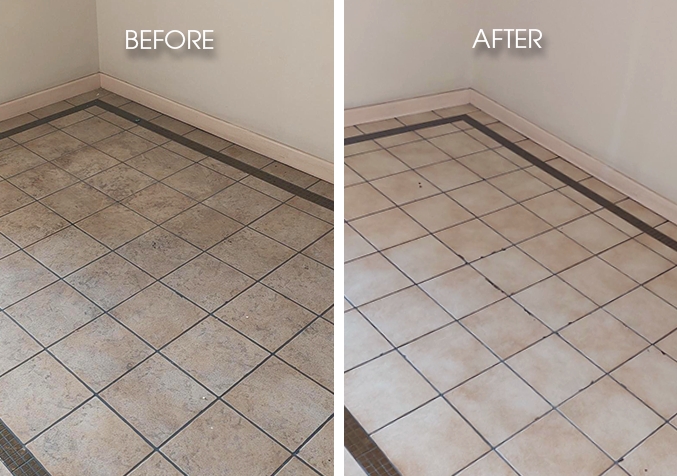 5. Finish It!!!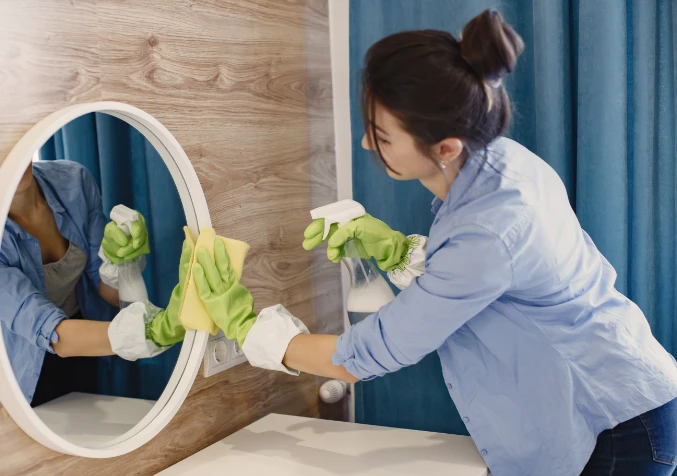 We all have that list of odd jobs around the house that we've been meaning to get to – now is that time! Seeing unfinished jobs around the home could turn off potential buyers. 
Backyard projects and Veggie Gardens
Australian's love a great back yard, but almost every backyard has a half-finished project. If you've got a veggie garden, keep it fresh and have flowering or fruiting plants for sale time.  
Garage Projects
Do not throw every broken something into the garage with the intent to fix it. Broken things add clutter and detract from your home. If you're into hobbies such as cars or furniture making, show off the finished projects or carefully display projects you're working on, but get rid of the clutter.
Additional Tips for Revitalising Your Home
Cleaning & Organisation
It can take some time, but having a clean and organised place can help a potential buyer to envision themselves in the home.
Inspection
We recommend having your own Pest & Building inspections complete before putting your home on the market. If hidden problems are discovered by a purchaser, it may cause them to withdraw interest or reduce their offer. Knowing the ins and outs of your home can mitigate this risk.
How to Get Your Home Ready for Sale
Stephanie says that it is beneficial to speak with an agent before making any updates, as they will advise where best to focus your time and money. Once you have this advice, write a list and consider the cost and financial return of each task. 
Focus on one thing at a time, and you will quickly make progress and be well on your way to achieving your sales goal. 
Real Life Example, provided by Stephanie
A recent client had his home valued at $440,000. We helped the client work out a plan of attack, which included a little re-painting, flooring, window furnishings, built-in robes, minor kitchen updates, re-cladding the garage, and a general tidy-up. 
The total investment was under $25,000, and his home was revalued at $510,000 and sold for $535,000! An extra $70,000 for a total of 6 weeks of work. 
Guest Contributor: Stephanie Jordan of Lisa Maklin Property 
Stephanie is a real estate agent with a passion for property. After purchasing her first home at 23, she worked on developing a property portfolio while pursuing a career in HR. 
When it came time to change careers, Stephanie decided to follow her passion and enter real estate, and she hasn't looked back. Stephanie's philosophy is to always be genuine and approachable in the sometimes-murky world of property sales.