Not many of us can get through summer these days without an air-conditioner. Personally, I start to melt without the air-con running through most of the summer, but the power bills are a killer. Luckily, we've discovered two things that will help your air conditioner work more efficiently and save on power.
Why Use Your Air Conditioner's Dry Mode Instead of Cool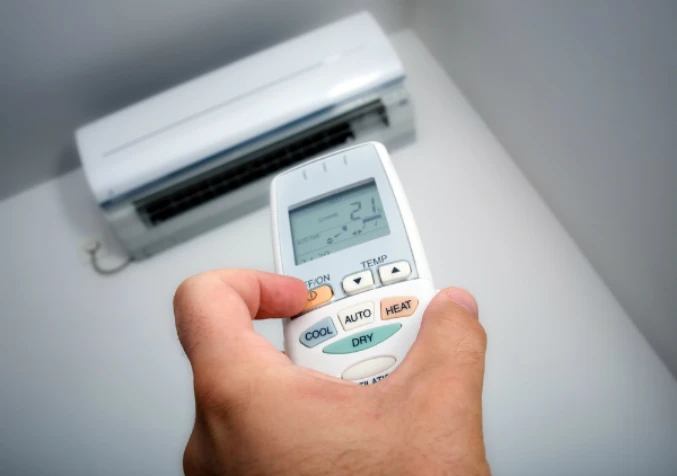 Courtesy of an article posted on Kidspot at the start of the year, I started running my air-conditioner on 'dry' or 'dehumidify', to remove the humidity from the room. This makes the indoor environment much more tolerable, especially with the help of a fan. This mode also runs the compressor at a much lower speed which can cut the running costs of your air-conditioner by up to 50%.
What started out as a hack posted on Facebook by Sue Evison of Sydney has become a tested and proven theory. Unfortunately, not all air-conditioners have the dry feature, but if yours does, look for the water drop symbol rather than the snowflake
This 'dry' mode will be most effective in more humid, coastal areas.
De-Gunk your AC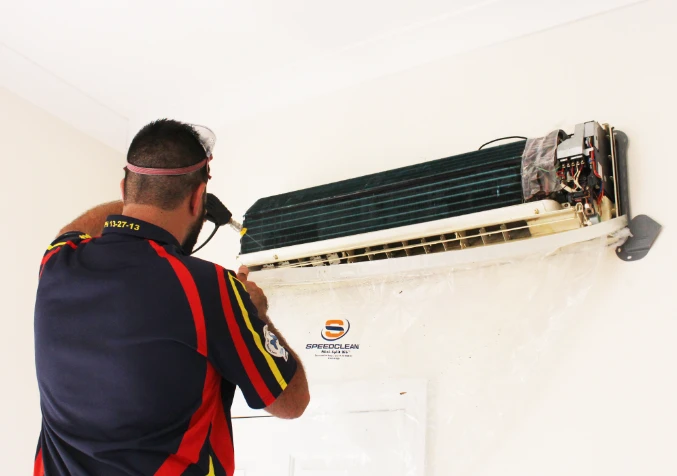 Last year I found my air-conditioner was struggling to push out enough cold air to cool the room on a hot day. I eventually opened up the cover and AARRRGGHHH - it was horrible! Clogged up with dirt, growing mould and it smelt! It was so bad that I took a photo of the inside of the air-vent.
I got my air-conditioner cleaned and the improved cooling power was amazing. I could set the fan on low, not high, and it still cooled the room in half the time. Because the air-conditioner doesn't need to work as hard to cool the room, it means that the system doesn't have to work as hard and can 'cycle off' more often. Tests have shown that air conditioner cleaning can reduce power consumption by up to 22%. When we combine this with the benefits or changing the air conditioner to 'dry' mode, the savings are impressive. Contact Electrodry to have your air conditioner professionally cleaned.
How much of a difference can air conditioner cleaning make?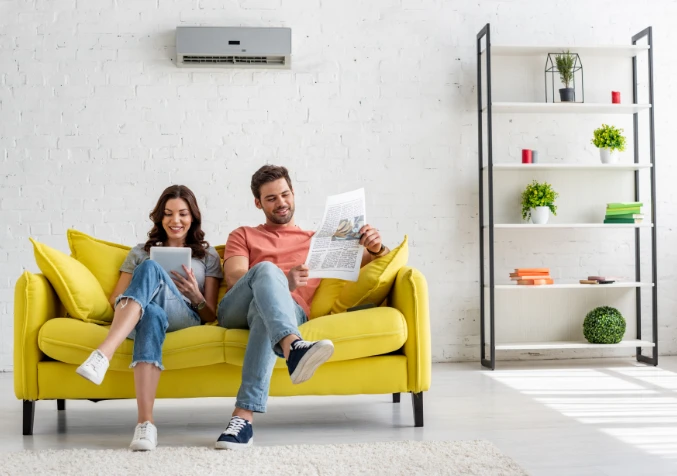 Electrodry recently cleaned the air-conditioners at the Mercure Hotel in Port Macquarie. Prior to cleaning the first unit, the best low temperature the unit could achieve was 23 degrees and the air flow was just 0.8 metres per second.
After Electrodry cleaned the unit it was able to achieve a low temperature of 14.6 degrees with an air flow of 4.6 metres per second. This dramatic improvement means the air conditioning system doesn't have to work as hard to produce a cooler environment, resulting in significant energy savings.
Ready to save money on your power bills and get better cooling power from your air-conditioner? Give Electrodry a call and grab a quote over the phone. Prices start from $99 for an internal split system unit.